Change Locks & Rekey Locks
Commercial door lock change, lock repair and rekey. Fast and professional locksmith service to install new locks, rekey and repair existing door locks, handles and push bars. Call Now!
Commercial Door Lock Change
Mortise Lock Change & Rekey
Are your door lock cylinders sticking, key difficult to turn or the door latch not aligned? Locksmith Near Me mobile commercial door locksmiths are available now! We can troubleshoot your door locks and hardware and quickly make the necessary repairs. We can adjust and replace worn out parts and make sure your locks are aligned and working properly, that the key turns smoothly and is locking securely.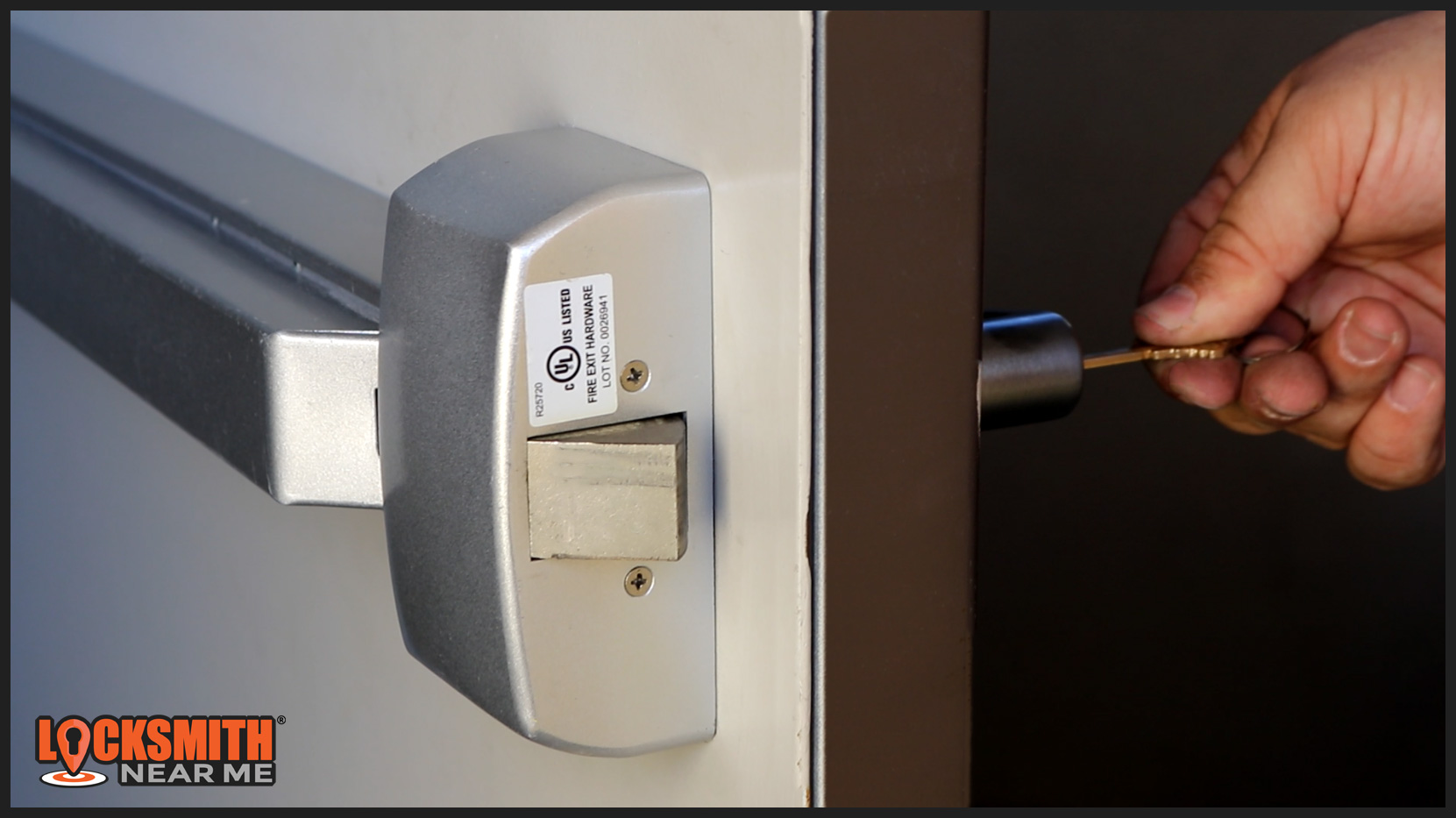 Push Bar Handle Maintenance
Locksmith Near Me commercial locksmiths are available for installations, maintenance and repairs of exit door panic bar handles and locks. We can install new crash bar door handles, upgrade your exiting door hardware, or service and repair your exiting door locks and push bar handles to make sure they are in proper working condition.
Rekey Mortise Lock
Locksmith Near me in Philadelphia can rekey all your door locks, create a Master Key System that provides different level of access control and security. We can rekey your door locks to either work with your existing keys or make new and duplicate keys for your business.
Commercial Locksmith for Your Office or Business
Commercial Locksmith Near Me in Philadelphia provides fast and professional locksmith service nationwide for your office, warehouse or retail business. We offer commercial locksmith services 24 hours a day, 365 days a year, so whether you find yourself in an emergency situation where you're locked our of your business or safe, or need to repair an emergency door exit panic bar lock, a Locksmith Near Me technician can be at your location when needed. We can help!
Fast response time
Open locked doors
Business lockout
Office lockout
Safe lockout and vault lockout
Storage lockout and container lockout
Change locks
Rekey locks
Broken doorknob repair
Broken deadbolt replacement
Commercial door levers
Repair broken locks
Fix locks
New locks installed
Company vehicle lockout
Van key replacement
Ignition cylinder repair
Open locked storage unit
Rekey office locks
New doorknob install
New deadbolt installation
Mortise cylinder
Rim cyilinders
Panic bar and push bar service
High security locks
Access control system installation
File cabinets unlocked and repaired
Master key system set up
Fire exit and panic bar lock service and installation
Call a Commercial Locksmith Now
Fast & professional mobile Locksmith Near Me technicians are available now throughout the Greater Metro Philadelphia area! Call now!